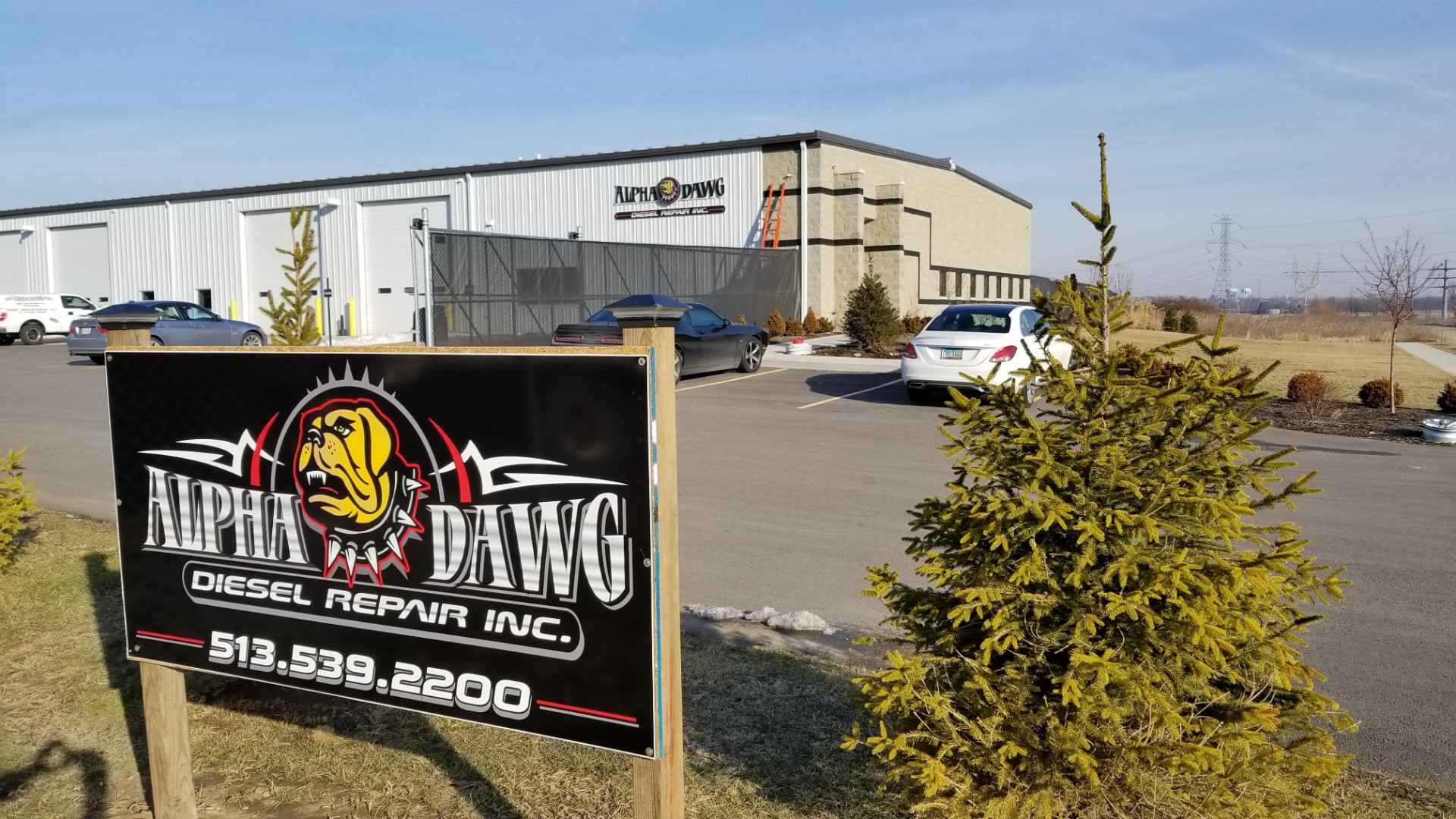 ALPHA DAWG Diesel Repair, Inc. 
Monroe, OH
We first met Faith and Jose Lugo as an introduction from Andy Hlavac of Wright-Patt Credit Union. They primarily worked with Joe Schiesler throughout the entire planning and financial preparation process. They are a Veteran-owned and 50% woman-owned enterprise.They have been in operation since 2010. 
Alpha Dawg provides repair and maintenance with certified technicians ready to handle any tractor or trailer issue that may occur.They offer 34 different vehicle service repairs with free estimates. They also provide 24-hour roadside assistance within 150 miles of Exit 29 on I-75 in Monroe.              
Their company has been successful because it is built on the belief that customers' needs are of the utmost importance. The entire team is committed to meeting those needs. As a result, a high percentage of their business is from repeat customers and referrals.
Alpha Dawg was originally located at Lakeview Drive in Monroe, with I-75 frontage just north of Trader's World. Their business was quickly expanding and their real estate footprint was not enough to support that growth. Their business has increased by over 30% in the last 2 years. 
The SBDC, Wright-Patt Credit Union, County Corporation of Dayton and the U.S. Small Business Administration (SBA) collaborated on creating a workable plan to help the Lugo's expand their workspace and increase their revenues. A new lot was identified and a structure was built at Baker Drive in Monroe, and we went from there. 
The SBDC was helpful in reviewing their personal and business financial statements as well as the loan application to make the process go smoother. An SBA504 Loan was secured. We worked with them for  8 Sessions and about 11 Hours. 
Mrs. Lugo said "the SBDC and Wright-Patt Credit Union helped us evaluate our short-term and long-term growth strategy and then executed the loan to make it happen. We are quite pleased with them and the outcomes".  
This project did have some twists and turns, but overall it was a successful conclusion for the client and for our stakeholders.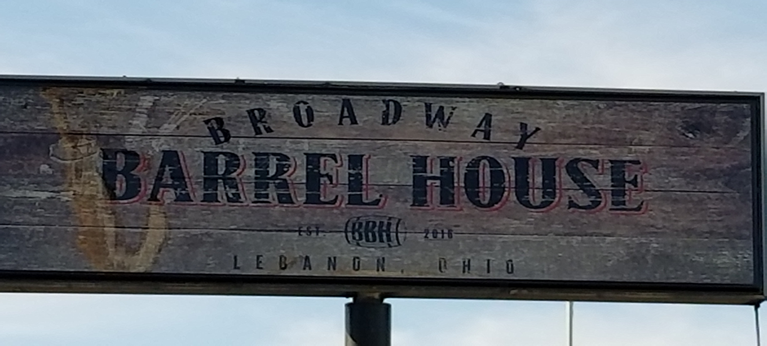 Broadway Barrel House
Lebanon, OH
The central business district of Lebanon now has a full-scale family restaurant and bar/taproom. The team of Brew Salute, LLC worked overtime to bring the new Broadway Barrel House across the goal line. Mr. Bryan Taulbee and Mr. Dan Lech created the concept in May, 2015 and opened the site 2 years later. 
It is independently owned and operated- Not a Chain! It is located in a former pizza restaurant just south of the County Fairgrounds, at 402 N. Broadway. The building remodel is very inviting and customer-friendly. The owners have extensive experience from three previous restaurant launches. That is what made this project appealing to The SBDC and its lenders. 
The Broadway Barrel House is now open 7 days per week for lunch and dinner. They serve a lengthy "Happy Hour" from 2pm to 7pm every Monday through Friday. In addition, there is a special Pint Night every Wednesday. One of the most popular menu items is their Smoked Wings. They have about 24 taps featuring domestic, import and national and local craft beers. You won't miss a game or event with the abundant TV screens around the room. The food menu offers many lunch and dinner choices for a family of all ages.
Coming in the summer of 2018, the BBH will add a 75-seat patio, with enough room for live music and private events. 
The BBH team enlisted the help of the SBDC in several areas: Creating the business plan; creating and reviewing the financial projections; creating a market demographic analysis; and providing SBDA connectivity. The Center worked with them for 9 sessions at about 9.5 hours. 
Vital to the launch of this operation were three Alliance members that need to be recognized: Mr. Jason Millard- City of Lebanon; Mr. Chip Bonny- LCNB; Mr. Andy McCreanor- Access Business Finance. From finding and securing the location, to City compliance issues, to achieving an SBA 504 Loan, this was truly a team effort on multiple fronts. 
Bryan said "We could not have gotten this far without everyone's help at the Warren County SBDC and its connections. We really do appreciate your service and support". 
Stop in to see and taste what the Barrel House is all about. And mention that the SBDC sent you!